Home: Automobiles Auctions
Basics
Types of Vehicle Auctions
How to Find Vehicle Auctions
What Are Government Auctions?
How Government Auctions Work
How To
How to Buy a Reliable Used Car
How to Spot Flood-Damaged Vehicles
How to Spot Odometer Rollback
Make Money
Flipping Cars
Vehicle Title Branding
Vehicle Title Branding
Lemons & Title Branding
Salvage & Title Branding
VIN
What is the VIN?
How to Find the VIN
Understanding the VIN
Using the VIN
Ad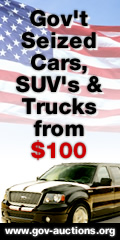 Buying Used Cars
Flipping Cars
Government Vehicle Auctions
Inspecting Used Cars
Auction Resource
Car Auction Inc.
Gov Auctions
Marshal Auctions
Police Auctions
Sheriff Auctions
Auction Listing Sites
Government Auctions
†
Auction Help
How to Buy Cars at Auctions
†
Automotive & Car Links
Auto Buying Tools
†
Buy And Sell Cars for Profit
†
Car & Automobile eBooks
Car & Automobile Downloads
Car & Automobile Magazines
Get Low Cost Car Insurance
†
How to Flip Cars for Profit
†
How to Inspect a Used Car
†
Ad




See also: Terms of Use


---

For information about your rights, please see www.ans2000.com/datacollection.php

The Privacy Statement furtherdown on this specific webpage, describes data collected on specific website/domain. Please note: our company operates number of websites so you may find the following resources helpful:

Privacy Statement for Automobile Auctions

Automobile Auctions has created this privacy statement in order to demonstrate our firm commitment to privacy. The following discloses the information gathering and dissemination practices for this Web site: Automobile Auctions
Information Automatically Logged
We use your IP address to help diagnose problems with our server and to administer our Web site. Your IP address is also used to gather broad demographic information such as visitor numbers and interests.

Your IP address may also be visible to our advertisers and third party visitor counter services that we may use (such as Statcounter.com).
Advertisers
We use outside ad companies to display banner, text and other ads on our site. These ads may contain cookies. Cookies received with banner or other ads are collected by our ad companies, and we do not have access to this information.

You should also be aware that some advertisers may utilise technology such as cookies and web beacons (including in their ads on this site), which will also send these advertisers (such as Google through the Google AdSense program) information including your IP address, your ISP, the browser you used to visit our site, and in some cases, whether you have Flash installed. These types of technology are generally used for geotargeting purposes (showing New York real estate ads to a person in New York, for example) or selecting which ads to show based on specific sites previously visited (such as showing cooking ads to someone who frequents cooking and recipe sites).

We use third party visitor counter services (for example Statcounter.com) to help operate, manage and monitor this site. These services may display adverts on this site (typically a button, graphic, or text link, although this may vary). Just like other advertisers, such visitor counter services may utilise technology such as cookies and web beacons, and may have access to information including your IP address, your ISP, the browser you used to visit our site, and in some cases, whether you have Flash installed.

You can choose to disable or selectively turn off our cookies or third-party cookies in your browser settings, or by managing preferences in programs such as Norton Internet Security; however, this can affect how you are able to interact with our site as well as other websites. This could include the inability to login to services or programs, such as logging into forums or accounts.

In general, regarding cookies with advertisements, you should be aware of the following key points:
As described above, adverts from third party advertisers (including banners, buttons, text links, and visitor counters, etc.) may appear on this site
As described above, adverts from third party advertisers (including Google on many of our sites), may use cookies to serve their adverts
As described above, cookies from third party advertisers allow them to serve adverts based on visits to both our companies' sites and on visits to other sites on the Internet (such as showing cooking ads to someone who frequents cooking and recipe sites)
As described above, our company does not have access to the information in any cookies used by third party advertisers
As described above, cookies may be able to be disabled using browser settings and/or security software, but doing so may affect your use of this site and may prevent you from using certain features of this and other sites
To learn more about Google's privacy policies, use of cookies and your options in relation to opting-out or not having this information used, please see http://www.google.com/privacy_ads.html
Additionally, Google have also asked us to make you aware of the following points:
Google uses the DoubleClick cookie to enable it and its partners to serve ads based on visits to our company's sites and/or other sites on the Internet.
You may opt out of the use of the DoubleClick cookie for interest-based advertising by visiting the ads preference manager. Alternatively, you can opt out of a third party vendor's use of cookies for interest based advertising by visiting http://www.aboutads.info/
You may also find it helpful to know that Google have created a webpage where they describe what cookies are, and how they use cookies in Google's services at
https://www.google.com/policies/technologies/cookies/
.
We do not currently use cookies or web beacons for any other function on this web site.
Personal Information
This Web site does not request any personal information or collect any information that personally identifies you or allows you to be personally contacted.
Since we do not collect any personal information on this Web site, we do not share any personal information with any third parties nor do we use any personal information for any purposes.
External Links
This site contains links to other sites. Automobile Auctions is not responsible for the privacy practices or the content of such Web sites.
Contacting the Web Site
If you have any questions about this privacy statement, the practices of this site, or your dealings with this Web site, you can contact:

webmaster@ans2000.com
---



Return to site






†Disclosure: Advertising Link(s): Our company may receive a payment if you purchase a product/service after following this link.